December 2013
| Mon | Tue | Wed | Thu | Fri | Sat | Sun |
| --- | --- | --- | --- | --- | --- | --- |
| | | | | | | 1 |
| 2 | 3 | 4 | 5 | 6 | 7 | 8 |
| 9 | 10 | 11 | 12 | 13 | 14 | 15 |
| 16 | 17 | 18 | 19 | 20 | 21 | 22 |
| 23 | 24 | 25 | 26 | 27 | 28 | 29 |
| 30 | 31 | | | | | |
Calendar

Who is online?
In total there is
1
user online :: 0 Registered, 0 Hidden and 1 Guest
None
Most users ever online was
20
on July 19th 2013, 2:12 pm



Page 1 of 12 • 1, 2, 3 ... 10, 11, 12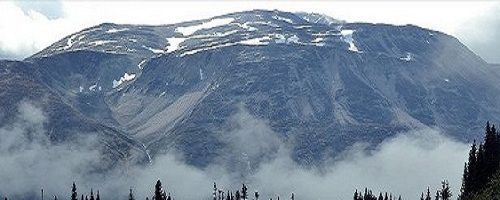 Ferocious winds constantly blast through the rough terrain of the peak. It offers a good viewpoint of the Banishing Winds territory. However, it is not suggested that one stands too close to the edge for an unseen threat looms and no one wants to drop hundreds of feet down. There is always snow on the peak, no matter the season. The peak is located up and above the Evergreen forest; it gives those brave enough to scale it a beautiful landscape to see.
A group of wolves explores the peaks, trudging through deep freshly fallen snow. The territory is sprinkled with the light powder, and winter has finally come. Intrigued with the new territory still, an idea had come to mind for an exploration trip through the snowy mountains. However, a single step could result in an avalanche. And it shall. Wolves will become lost in the grip of the avalanche, and then the remaining members of the group must search to retrieve them before their lives are lost to the cold grip of the packed snow.

To opt-in to become one of the lost wolves, please post in the announcement topic topic.


"Look at this view!" Linnëa whispered to the others in excitement. The newly appointed alphess's tail waved back and forth contentedly, her darkened winter coat flying every each way in the frigid wind that moved over the peak. The female did not mind it though, her coat was thick, she was healthy and conditioned, and it only felt frigid on her paws, nose, and eyes. Her feet were picked up high in each step as she carefully led the group, trudging through the snow. Her legs were burning from the exertion, but she did not mind. She was a traveler. It was normal for her. As well, her left shoulder no longer echoed of the disaster the pack had suffered in it's last territory, and her sickness was just a dim memory.

The view was indeed amazing. All around them was a large forest below, along with the sea glittering vibrantly in the distance. Then, the drier plains, and in the distance a human settlement. The forest was what made the female the most excited, it was such an invigorating thing to see. The female, however, was oblivious of what would happen to her in just an hour or so. For now, she was blissfully unaware of the predicament she trudged into. For, wolves were not experts on mountains. They were wolves.

She looked back to the wolves that had decided to accompany her with a bright smile, before returning her gaze to the area before her.




Silver




Gender

:


Posts

: 1875


Join date

: 2010-11-21


Age

: 93


Location

: In the past, future, etc.



"Look at this view!"

"It is something else, but let's not get caught up in sightseeing." He warned, though the warning was not harsh and in fact it was said more as a reminder than an actual warning. As he continued walking Crimson, took a moment to glance at a smiling Linnea. She had recently been promoted and now held the rank of an Alpha within the pack. The decision to make her the new alpha female was an obvious one, because the khaki colored female possessed many different qualities and each one made her prefect for taking on the role, Kira had left behind. Quietly, though Crimson allowed himself to peel his gaze away from Linnea and focused them on the ground below his paws. "Watch where you all place your paws, the ground may look safe, but it does not always show the truth." He added in, his voice audible, but not loud.

As he continued to walk, other thoughts seemed to burn their way into his mind. Thoughts about the red colored female Adena.

(Eh, this sucks so bad...though I did promise I would post Lines..so here you go!)
"It is something else, but let's not get caught up in sightseeing."

"Indeed. But it is a beautiful sight to behold." Linnëa replied calmly, her eyes lingering for one more fleeting moment. Her gaze then broke and she focused back on the path before her. Crimson was right, the mountain was dangerous, but did she really understand what he meant? Yes it was dangerous to fall, but what other dangers were there other than slipping and falling to ones death? She was not sure. As well, the place she had resided in before had been mainly flat, apart from warmer than this territory. There had been cliffs and lower mountains, but they were not snowy as this place was. Confused slightly, her ears pinned, but moments later she reaction disappeared.

"Watch where you all place your paws, the ground may look safe, but it does not always show the truth."

The ground? Linnëa thought, looking down to the snow beneath her paws. The khaki female was still slightly confused. Thinking about what he meant, she remembered a few words from her largely fogged past, one where she had been attending a Guardian's lesson from her birth pack that was about traveling. Beware of mountains capped of snow, a wrong step and the snow will flow. She got the meaning for the most part. What had they been called? An avelance? No, no... An avalanche. I must not ignore him then, he obviously has more experience here than I. She thought. It was okay though that she did not know of avalanches. She would learn soon.

Silver




Gender

:


Posts

: 1875


Join date

: 2010-11-21


Age

: 93


Location

: In the past, future, etc.



Lelio padded behind the alpha pair. He thought about life over the past few weeks, Linnea, the lovely female in front of him had been named alpha, much to no ones surprise. She was perfect for the job, or so he thought, plus it was always good to have a beautiful creature like her at the front of the pack. Lelio kicked a pebble in his path and sent it over the cliff they now stood at. Surprise of all surprises Lelio had been named Lead Guardian, the position his father had once held, or so he had been told.

Lelio looked out over the territory, it was really beautiful, he had grown up in a land not unlike this one, just smaller. He knew of the dangers, but had come to accept them as a fact of life. Lelio let his gaze travel back to the female in front of him. He wished he could get to know her better...if might be fun.

(Lame)
Linnëa turned around to take another glance at the wolves padding behind her, as well as the territory beyond them. What caught her eyes, however, was the Lead Guardian looking at her. The khaki female was somewhat caught of guard by this, it was not often that one stared at her. She pinned her ears confusedly, but otherwise hid the full extent of her reaction. "Hello." She said simply, as she slowed her pace to match the male's so that she walked next to, but just in front of him. She was placed closest to the edge of the lightly snowed slope that laid to the right of her.

Her eyes then trailed back to the mountain as she gazed at the expansive rocky spire. There was a strange feeling coming over the female now. It scared her somewhat, as if she was at the wrong place at the wrong time. Or she was forgetting something.

Silver




Gender

:


Posts

: 1875


Join date

: 2010-11-21


Age

: 93


Location

: In the past, future, etc.



Lelio hadn't been aware his staring had gone noticed. "Why hello, what brings you back to me?" He said in a different tone then usual (think Sean Connery XD), when the very female he had been staring so intently at, came back to join him. Though when a look of fear crossed her features as she looked over the sloppy abyss all thoughts of flirting drifted from his mind. "What is wrong?" He asked his own eyes searching each crevice for secrets that may harm the pack.

That is why he was named Lead Guardian, was it not, because he could protect the pack like no other? He had been feeling the same emotions as the female beside his but had pushed them aside as mere annoyances.
"Why hello, what brings you back to me?

"Thought I might say hello." The khaki female replied kindly, giving Lelio a small smile in reply. She kept a smooth, loose pace next to him. Her long legs were good for many types of travel, whether through snow or swamps or through plains and forests. She could cover ground quickly and efficiently without expending too much energy, and obstacles were no problem. She could leap over tall fallen trees, wide branches, and several obstacles in a row without loosing speed. It was very helpful indeed for when they traveled like this. Alphas were meant to lead, not to lag behind. Her mind continued to wander from subject to subject at random and in no particular order like this for a few more moments until her thoughts were interrupted.

"What is wrong?"

She pondered this question for several moments. What was wrong? What was this strange, disconcerting feeling that brewed inside her like boiling stew? It disturbed her and caused her heart to be at unrest, and her mind to be far more alert than it normally was when she traveled. Normally, she would be in a robotic state where her body went into an autopilot sort of mode and her mind was quiet and at rest. But not now. "I have a strange feeling that is causing me some.. Mental unrest." She replied quietly. It was so only he could hear. She did not want any wolves that may find her current state of mind silly or stupid. She pinned her ears. If only the female listened to her mind. But she was more intent on calling her feelings and ideas silly for fear of them causing her something she did not want.

Silver




Gender

:


Posts

: 1875


Join date

: 2010-11-21


Age

: 93


Location

: In the past, future, etc.



Spirit walked in silent observation behind the others, bringing up the rear of the group trekking across the snow tipped peaks. Conversation drifted to the landscape and the view that presented itself to them. Spirit allowed her eyes to drift off to edge of the rocky pathway and beyond. Trees stretched across the land in a sea of green, stirring a longing feeling in Spirit. She was not one to mind the snow (for she was best at hunting in it) but the cover of trees brought shelter to the female and up here on the open cliff she felt vulnerable.

Shaking her fur free of the clumps of snow that began attaching themselves to her, Spirit turned her attention to those in front of her. Linnea had dropped back a few paces to walk along side Lelio. The Delta didn't bother straining her ears to listen in on their conversation, she didn't feel like intruding nor did she have the energy. Their smiles soon dropped as the conversation turned serious; Linnea whispered something to the male that was meant to be inaudible to the rest of the wolves. Spirit looked away, she wouldn't bother herself with it. Free of watching the others, Spirit gaze traveled up along the slope to her right and up to the snow collected at the top. She didn't trust this rocky landscape in the least.

[ Lame ]
The snow was light and cold underfoot, it crunched quietly with each careful step she took. Adena was acutely aware of the fact that they were in danger. It wasn't just the snow itself, it was the entire area. Snow drifts were the most likely occurrence. Adena had no outer signs of her mild anxiety, but she knew that they would have to be careful. As Linnëa whispered something and it echoed off the surrounding trees, Adena flicked her ears in the other female's direction. She had recently been promoted from the delta position to alpha female, and was leading the pack alongside Crimson. He had also asked Adena herself to be his second, alongside Gale. She had answered by stating calmly that she would, though internally she was shocked that someone would trust her to fulfill these duties. She had mostly isolated herself from the others and made herself more useful and to seem worthy of the position, though she knew that a certain amount of that duty was to interact with her pack-mates.



"Look at this view!"




"It is something else, but let's not get caught up in sightseeing."



Adena simply grunted quietly in agreement to Crimson's statement, though she scanned her surroundings with wide, icy blue eyes. The snow encased the trees, and the sky was a dull, grey shade. It was quite beautiful, though in a sinister, cold way. Adena hadn't said a word since the group set off, and then she wouldn't have much to say unless it was to do with where they were heading. The group was further exploring the new territory and she was busy building a mental picture of the place. She had investigated much of the territory, from the barren badlands to the rich woodlands, though only with this group did she come near the mountains. She had to cover all the ground of their new territory and felt like she had to know it very well. Only then would she truly relax. Adena knew the risks of this situation. She walked at the front of the group, trying to ensure that they were all safe. She was careful, padding along warily with each step placed with caution.



"Indeed. But it is a beautiful sight to behold."



"Beautiful but dangerous," Adena muttered softly after Linnëa spoke, more to herself than to anyone else as she slowed down to join the rest of the group, deeming the area relatively safe. She still walked at the front of the group, but was now part of the main body of wolves. Linnëa had fallen back to converse with Lelio, the male that had recently been accepted into the pack, and whispered something inaudible. But her posture told Adena that something was troubling the female. She too was anxious to get the trip over with and get everyone back safely. The rest of the group seemed quiet, though maybe it was just the snow that made everything seemed still and mute. Adena turned away from the group and fixed her gaze on the snow before her, intent on keeping out of the others' way.

Adena




Gender

:


Posts

: 690


Join date

: 2011-07-27


Location

: Ireland



Page 1 of 12 • 1, 2, 3 ... 10, 11, 12

---
Permissions in this forum:
You
cannot
reply to topics in this forum