December 2013
| Mon | Tue | Wed | Thu | Fri | Sat | Sun |
| --- | --- | --- | --- | --- | --- | --- |
| | | | | | | 1 |
| 2 | 3 | 4 | 5 | 6 | 7 | 8 |
| 9 | 10 | 11 | 12 | 13 | 14 | 15 |
| 16 | 17 | 18 | 19 | 20 | 21 | 22 |
| 23 | 24 | 25 | 26 | 27 | 28 | 29 |
| 30 | 31 | | | | | |
Calendar

Who is online?
In total there is
1
user online :: 0 Registered, 0 Hidden and 1 Guest
None
Most users ever online was
20
on July 19th 2013, 2:12 pm



Evergreen Forest
5
2.3
3
Page 1 of 40 • 1, 2, 3 ... 20 ... 40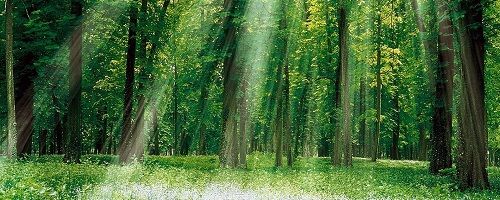 A beautiful, lush forest that never seems to lose the hue of green that gives it its name. Tons of prey dance in the depths of these woods; wolves here never go hungry. Spongy moss and grass grows under paw and therefore, makes for a relaxing walk. During the night, one can be alone to think or even with someone special and share the moonlight. During the hot, dry months, the Banishing Winds can stay in the White Coast Cave and keep themselves cool.
Den: White Coast Cave.
To a wolf grown used to a belly full of frogs, the blood of a hare was the sweetest nectar in the forest.

Still savoring the taste of the small beast, the wolf ruminated the remaining hair and bones. Nothing would go to waste tonight. Beside the savory succulence of the meat and blood, the remnants of a meal in the heart of a pack territory would have enforcers nipping at his heels in a matter of hours. The indulgence of feasting only on flesh and bone was one that was not worth another roughing by strange rogues in a strange place. A brute does not die from a belly full of hair, he mused to himself.

The variance of flavor, the sheer pleasure of choicer bits - liver, brains, the soft flesh of the belly, the gamey flavor of the limbs - these were the flavors of great feasting. Unlike the frogs. Slimy and bitter, a wrong bite could mean a night of shakes and illness (although a much easier fare than the toads, he learned after a night of vomiting poisons in the shallows of swampy terrain). A frog was a bite, a crack of bones and a taste of flesh, then slime and texture. Much like eating the eggs of nearly formed chicks out of a ground nest, a sustainance that would keep one alive, but in truth, merely existing.

Even with the rabbit wholly devoured, the hunger remained. Wolves were meant to have swollen bellies after the hunt, meant to bask in the feeling of fullness, a certain sense of fulfillment after the killing. To feel the life of the proud elk in your own veins, to see it course through the cubs and mothers, and turn coats and eyes shiny and full. But, this was the life of the pack wolf, and one which he barely knew anymore.

Whether such company was missed was something to be debated. A life with the pack oft meant a full belly, but could also mean an emptier sense of being alone. When in solitude, a brute could muse about the nature of his breed; when face to face with them, the actual faults and weaknesses were apparent, and the shining qualities that made them the beasts with whom he ran in his dreams shallow and romanticized disappointments.

Besides, a wolf with a Savage Companion was never truly alone. Even now the voices in the corners of his mind whispered inaudible secrets, dark realizations, and morbid commands. The wolf did his best to keep the Savage Companion sated, buried deep within the recesses of his quavering soul, and hidden as carefully as the beast kept his outer ugliness from innocent eyes.

With the blood still on his maw, his malformations were more grotesque and keen than they were when he was more guarded and his appearance more careful. The milky white eye on his left side rested in a heavy half-closed lid. Like a flawed pearl in an ugly setting, the scars about his socket seemed to draw attention to the patchy, knotted portion of his face. As if crowing the whole deformity, the stump of what was long ago an ear (but was now merely a scarred whole in the side of a scarred head) twitched as though the velvet of the ear still remained, mirroring the actions of the flawless ear on the right side of his head.

The brute seemed to grin foolishly to himself, as a quiet guard grown drunk at a king's feast. In this sleepy state the Savage Companion seemed to try to grab at his mind, as if to reach out to his thoughts when he was not guarded against its menace. Despite the obviousness of his solitude, the wolf spoke softly as though to a fussing cub.

"There now, none of that." He chided absently. "Today has been good. Perhaps tonight sleep will bring some peace, and if the camp holds, another day of rest and hunting." He winced, as though an unseen speaker responded to him. "I shan't be telling you stories tonight. No, poor Dago must have some rest. I've told stories every night, but tonight I wish to bask in the setting sun and the heavy scent of pines, and not in the lore and the histories."

Perhaps his wish would come true. Carefully tracing the scents and game trails, the wolf approximated where the dens of the pack would lie. In addition, the wastes that could not be eaten were buried to hide his scent, and his own wanderings were through stream and marshy ground, places that would hold a poor scent - he'd become quite skilled at hiding in the heart of a hostile land. A heavy rain to wash his presence would have been welcome, but the sky seemed content to remain clear as the day began to turn to night. While his instinct urged him to move by night, he took cover and travelled by day, hoping to avoid the confrontation that was inevitable with a wolf on the hunt. A whole pack of them would indeed have been a severe misfortune for this brute; neither strong of body nor enduring in spirit, he could only depend on speed, stealth, and wit to protect him, and these things were no armor against a mouth of teeth bared against a craven's throat.

A wolf with a belly full of rabbit could learn to like the comforts of this place; but a stranger in a hostile land could only rest so comfortably, even in a small haven of cool green such as this one.
Last edited by Dago on July 7th 2012, 10:29 pm; edited 1 time in total (Reason for editing : typooos)

Dago

Scholar





Gender

:


Posts

: 37


Join date

: 2012-07-03



Alright, well winter is almost now officially over with but we still have a few days of it left. During those days we will be getting things ready for the Spring den(s). With the time skip two weeks have passed by since the Windy Peak stuffs…so be sure and keep that in mind. If you were not accepted in the Windy Peak it is assumed that you already have been, but if you would prefer doing things legitly I'll make some post and accept you, but I ask that if I do you actually post back in a timely fashion and not leave me hanging for a week.

If that happens I'll just go about other things and you will still need to be accepted. In the
Spring pups will be brought into the RP, but more details on that stuff will come later. We will also probably be doing a few short plots soon. The weather is somewhat warm, but the nights are still a tad chilly. Snow is no longer falling and it is actually melting away completely. And some floral stuff might be abloom.

<center><div style="background: url(http://fc05.deviantart.net/fs70/f/2012/195/5/3/nikolai_by_rautayrtti-d579fx0.png) no-repeat bottom #474E57; width: 500px; border: 1px solid #BABABA; margin: 0 auto;"><div style="padding: 0px; padding-bottom: 400px; width: 480px; font-family:verdana; color:#5C8B94; font-size:8pt; line-height:15px; letter-spacing:0px; text-align:justify;"><font face=verdana><p align=justify>Well then, that was an interesting day. Nikolai had found himself in the soft grass that had been under his feet for at least a day now, his brown eyes closed in content for he didn't exactly want to associate with the world around him. All the white male wanted now was a well deserved nap, with no disturbances from his new-found pack members. For almost a year he had been alone in the world, with not a soul to greet him or travel with him. Now he was with others again, and goodness was he not used to it. That is exactly why he had asked the leader for the rank of scout, so he had an excuse to be out in the territory alone for long amounts of time, actually doing something productive rather than walking around aimlessly. A sigh escaped the males lip as he thought back to that event a few weeks ago, where he had stumbled upon the pack and looked for acceptance. How was it a pack like this accepted a loner like him? The question still troubled him, but for now, Niko pushed the thought away. He half expected to be woken up soon by someone say, stepping on his tail or something, but when it didn't happen for a good 10 minutes, he relaxed and let sleep take him into it's magical realm.<br>
<i>Nikolai had grown mute in his travels across the land. He never used his voice, so of course it was no surprise when he didn't talk in his dream. What surprised him is that when he try to let loose a cry for help, nothing came out. His paw flew to his chest right away, and he frantically looked back and forth, trying to see what it was that kept nipping at his heels. He wasn't sure he wanted to find out, but as he spun around to face his attacker-</i> His eyes opened to see the grass in front of him, breathing coming in short, gasping breaths. Sleeping didn't seem to be an option anymore, and thoroughly mad, the male stood up and shook out his fur. He only stood there for about a second when the distinct smell of blood hit his nose. Now curious, he made his way through the spring undergrowth, his paws hitting the grass and dirt below silently. Nikolai stopped, for ahead of him was a wolf with a bloodstained muzzle, like he had just been hunting. He caught his breath. This wasn't one of those pack members... this was a normal lone wolf. The white male stood still, hoping the large green leaves and branches around him, paired with the shade, would keep him hidden from sight.
</div></center>
(short one. Fries to be eaten and whatnot.)

It wasn't sight that would give a wolf away to one with only one working eye. Dago stiffened suddenly, nostrils flared. Careful to maintain his position and not give away his sudden realization, he rapidly considered his options. First, there was another here, and with one wolf came others, more often than not. While being fleet of foot, he doubted he could outrun a creature who sincerely wanted him dead.

Dago got to his feet suddenly, his head whipping left, then right, as though he could pinpoint where the scent was coming from, but he could not do so. His nervousness was becoming more apparent. Then suddenly, he stopped, remaining ear erect, like a deer caught in the sights of a hunter.

Then, as suddenly as he stood, he collapsed, rolling on to his back. "I yield!" He cried. "Whoever you are, I yield! No more, please!" Much like a wolf defeated in combat, the brute lay with his belly toward the sky, feet above him, unmoving but to squirm like a craven bested. He whined, his call sincere as he yielded to the creature he thought to be near, but had no proof of his existence.

Dago

Scholar





Gender

:


Posts

: 37


Join date

: 2012-07-03



As the weather had been growing warmer, the same had been going for Phantom and his thought of departing the pack. The white brute had remained silent ever since he had found the two loners. Not one little word had came from him. It was only sounds such as growls, grunts, snorts and sighs. The basic stuff. The scout hadn't had no reason to speak or remain happy. Blackice, his mate, was again gone from his life. She had promised the male that she would never do this again. But once more, she had. Phantom's heart was torn to the point where it could not be healed. Young or not, he knew the feeling of love. At which Ice had taken with her when she had vanished for the second time in a row.

Phantom stared off into the brightened land. Maybe he should set off his own adventure to which finding his lost siblings? After all there wasn't much in the pack for him now. His friends were busy with their higher ranks. He had already made a mark on the pack or so he thought. Should he go or no? Questions rambled through his head. He recalled the time Gale had left the pack but returned after a loner left from being denied of the beta rank by his alpha, Crimson. Was it really that easy? he asked himself. Maybe if this is the wrong choice, i will be able to return someday like Falco had. His mind had been made right than and there. I'm departing. I may return, i may not.

From where he had been laying in the bright light, he slowly stood up and stretched his front legs out ready for the long run ahead of him. The, now, former scout sighed and looked at those surrounded him. He did not say a single word. All he did was nodd. Before he knew it, he was walking atop a tall hill and looking into the near by mountains and forest outside of the territory. His white pelt shone in the and soon he kept moving after one quick glance back to the others. Then just like his name, he was gone.



(Sorry, its lame)
Turquoise eyes bobbed in between the dense foliage like a buoyant object floating at the top of a disturbed pond, as Linnëa made her way at a brisk pace through the dense forests of the territory. The trees were like an agility course as she walked, causing her to weave to and fro like some form of serpent. Not that she minded the large, slowly greening objects in her path. In fact, the forest the pack had settled in vaguely reminded her of her past, her child hood, before all had gone wrong. It was nice. She definitely enjoyed it, it was more her realm. But she was not in the forest at the moment for the scenery, to watch the snow begin to melt as spring took hold of the territory. She was on a search at the moment. She was not exactly sure where Gale was, and intended on finding him. As spring took hold of the territory, due to the season, she found staying any distance from the male harder and harder to bear. It was natural, after all. When spring finally rolls around, both female and male mates would become closer bonded, unable to be apart for long periods of time. It was not at it's height now, that was for sure, for the snow was only beginning to melt now. But she could already feel the grip of the special warming season taking its hold on her mind. It caused her some confusion, she was not used to it, but she simply followed along. She was, after all, still Linnëa even if her personality was being modified a bit.

Her steps slowly lost their harmony as she sped up. Her walk, within a few moments, was a trot, and then she proceeded to a lope. Slightly frustrated at her lack of finding Gale, she gave an uncertain gaze into the forest, glancing all around her and scenting the air. Then, a howl was given out, singing her song so that she could find her mate.
(LAME but oh well.)

Silver




Gender

:


Posts

: 1875


Join date

: 2010-11-21


Age

: 93


Location

: In the past, future, etc.



Cinnamon padded slowly through the forest, unintentionally close to Crimson. The air was warming, bringing with it the scents of spring. Almost casually she glanced over in Linnea's direction. It was obvious that she and Gale had become mates, and that there would be pups as a result of that. As the khaki female howled to find her partner, Cinnamon repressed a pang for her old family. Though she had long stopped grieving her memories were always most painful in spring, when she remembered her litter and the fun they had had together. And in a way she mourned for Gale too, remembering her silly infatuation with him when she first joined.

Quite suddenly she found herself stopping and turning to her left. Acting only on instinct she wove through the trees for a short distance. Then a cry ripped through the air, and she nearly fell into the bush she was stepping round
"I yield!... Whoever you are, I yield! No more, please!"

She sprang forward and nearly landed on a black wolf with a cream belly. The male lay on his back, whimpering like a pup. Carefully she took a step back, holding his eyes. Or rather, his eye. For now she noticed that the left one was milky, half covered with it's lid. Then she spoke, keeping her voice clear and calm

"I mean you no harm, stranger. I wish to speak with you..." Then she softened her tone, "and I cannot do that if you are crying and writhing on your back"



Cinnamon

Scholar





Posts

: 300


Join date

: 2011-08-18


Age

: 19



Pinion's gaze swept silently across the densely inhabited forest. The foliage was bright, and alive with life. Wings dotted in between treetops, dead leaves crunched underfoot and creatures emerged from their long winter slumbers. It was a new cycle of seasons, new beginnings, and it wouldn't be long before pups would make their appearance within the pack. Pinion, however, with his mind occupied, did not find himself interested in the packs business with their pups. Each tiny body would remind him all too well of what had befallen his Odesque. These pups deserved a better life then Pinion himself had years ago. Thoughts of the packs pups quickly turned to the subject of his own sister Panoply. She had decided to stay and rebuild the old Howling Stones a year ago. Perhaps it had even grown larger then the old one. Passing voices had told him it had been run by a new pair of alphas; though rumor was quickly spreading that the pack was no longer alive.

Rising to his paws, the male leapt from the rock he had been perched upon. This territory would suffice as an excellent home, at least until he moved on. He had been straight-forward with the alpha as soon as he entered the land. As expected, he'd been discovered by a passing scout, and accepted within minutes of arrival. As a newly deemed hunter, Pinion promised the alpha he would provide the pack with as much as he was able to deliver.

Shaking his fur free of fallen leaves, Pinion began his trek through the thick underbrush. Evergreens lined the path worn by paws traversing through the forest. The dark green nettles stood out brilliantly against the bare branches of slumbering trees, while small piles of snow still dotted the forest floor. In truth, it was a beautiful sight.

As Pinion rounded a bush, heavy with thorns, he heard a snap of branches underfoot. Frozen in his tracks, the hunter listened, his tail flicking slightly. Perhaps it was another member, or even a loner. The stale scents of pine seemed to conceal the being's scent, but Pinion held still. With any luck, whoever it was would cross his path.

Linnëa's movement descended from a lope to a stand still soon after she heard another nearby, her lilac-point ears hopefully pricked in the direction of the sound. She was hoping that it was Gale that walked nearby, and with that thought she began to trot eagerly forward. Rounding a throned bush the other was situated around, she found herself somewhat disappointed. It was not Gale, it was one of the new members, Pinion. Her disappointment was quickly masked, as she scolded herself inwardly. She liked new members, and she had yet to really get to know this male. It was unkind of her to show such emotions, and caused her slight guilt at the rampant feelings. "Hello Pinion." She uttered kindly, her expression returning to be open and kind as it normally was. Her paws shuffled lightly, her eyes flicking to the trees. She didn't want to just run off after seeing him, in fact she would not mind starting another friendship, but she found herself increasingly discomforted. Annoyed somewhat by her rising and unharnessed feelings, she pressed them down forcefully, ordering her mind to calm down. Gale would hear her, she knew that much. They weren't simply mates, they were best friends as well. She liked being in Gale's companionship. It was as simple as that. Or was it?

"How goes it?" She inquired, attempting to start some sort of calm conversation. She gave another kind smile, her tail beginning to twitch and sway invitingly. She could tell the male was somewhat closed up on the outside, as many wolves are, even she could be that way. Everyone had hard pasts in one way or another, and that meant that not too many wolves were so open as she. Even she had a hard past, but the entire time her friendliness had remained in tact. Just not her confidence.

Her position slowly turned from a stand to a sit, a light pant escaping her slightly opened mouth. Not only because she had been running, but because she hoped the calmer and more relaxed position would help the stranger know she would not be unkind or anything like that. Her turquoise eyes came to rest on the male as she calmly awaited a reply.


Silver




Gender

:


Posts

: 1875


Join date

: 2010-11-21


Age

: 93


Location

: In the past, future, etc.



Page 1 of 40 • 1, 2, 3 ... 20 ... 40


Similar topics
---
Permissions in this forum:
You
cannot
reply to topics in this forum